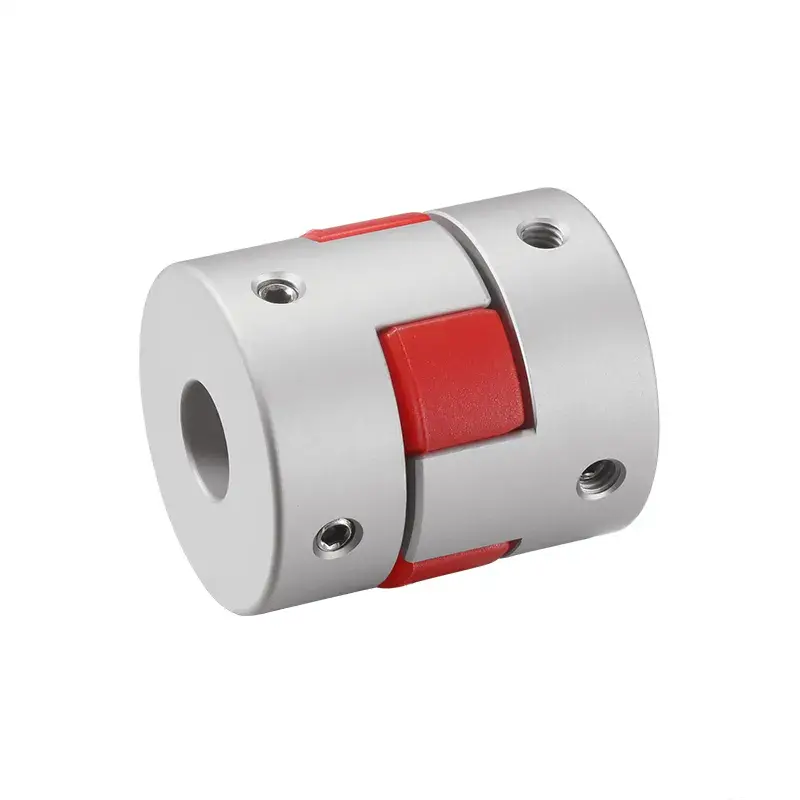 JWF Aluminum Jaw Coupling Hubs Flexible Shaft Coupling
The JWF series jaw flexible shaft coupling are widely used in stepping motors. The hub is made of high-strength aluminum, and the surface is anodized. The Spider is made of polyurethane, which has great oil resistance and electrical insulation.
Description
Series: JWF
Product Lines: Flexible Shaft Coupling | Jaw Coupling
Hubs: High Strength Aluminum Alloy
Spider: Polyurethane
Wear-Resistant
Oil Resistance
Electrical Insulation
Fastening method: Positioning Screw
MANUFACTURER'S RATING OF LOAD AND STROKE ARE MAXIMUM SAFE LIMITS. GOOD PRACTICE ENCOURAGES USING ONLY 80% OF THESE RATINGS!
Dimensions
| | | | | | | | | | |
| --- | --- | --- | --- | --- | --- | --- | --- | --- | --- |
| | Commonly used inside diameter size | | | | | | | | |
| | | | | | | | | | |
| | 3 4 5 6 6.35 7 8 9 9.525 10 11 | | | | | | | | |
| | 4 5 6 6.35 7 8 9 9.525 10 11 12 12.7 14 15 | | | | | | | | |
| | 5 6 6.35 7 8 9 9.525 10 11 12 12.7 14 15 16 | | | | | | | | |
| | 6 8 9 10 11 12 12.7 13 14 15 16 17 18 19 20 22 24 | | | | | | | | |
Exploded Diagram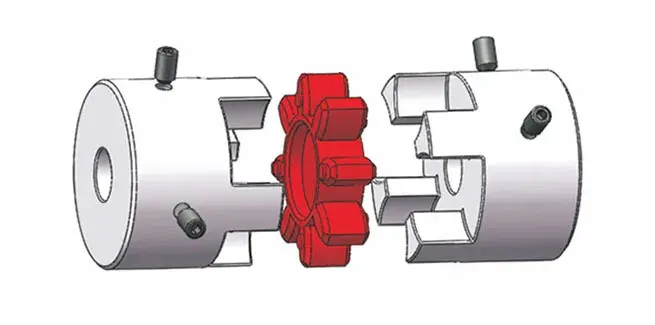 Specifications
Torsional Stiffness(N.m/rad)