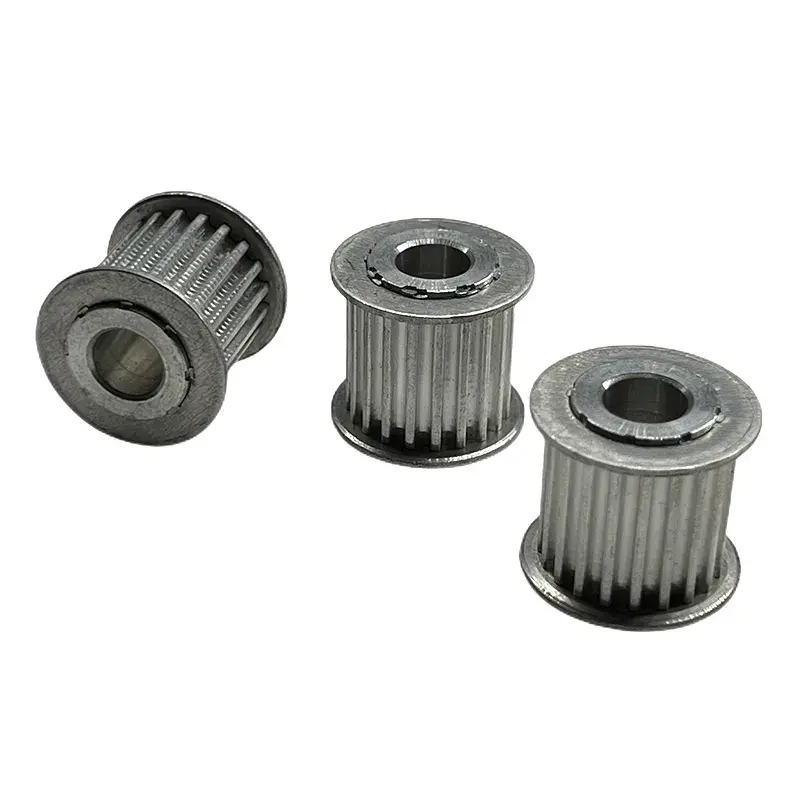 Aluminum Timing Belt Pulley Gear Transmission Parts
The Belt Pulley is a low-speed high-torque transmission part. It combines the advantages of belt transmission, chain transmission and gear transmission. When it works, it transmits power through the meshing of the synchronous belt teeth and the pulley groove.
Description
Belt Pulley
Material:Aluminum 6061
Number of Teeth: 25
General Tolerance:ISO 2768-M
Roughness:Rz6.3 Max
No Defects
RoHS Compliant
Suitable for: Power Transmission
Feature
Accurate transmission, no slippage during operation, with constant transmission ratio
Stable transmission, buffering and vibration reduction capabilities, low noise
The transmission efficiency is high, up to 98%, and the energy saving effect is obvious
Easy maintenance, no lubrication, low maintenance cost
The speed ratio range is large, generally up to 10, and the line speed can reach 50m/s
No pollution, can work normally in places where pollution is not allowed and the working environment is relatively harsh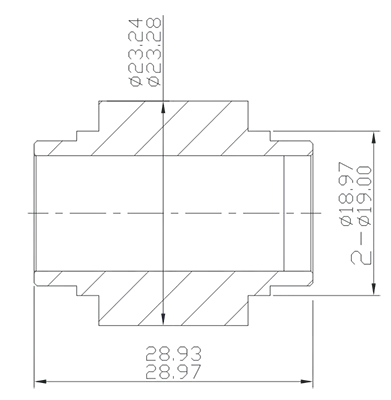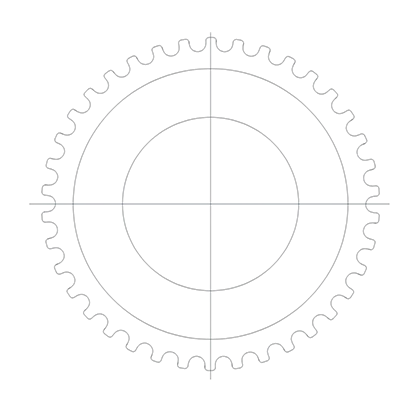 Processing Technology
| | |
| --- | --- |
| Processes | Equipment |
| CNC Turning & Milling | CNC Automatic Lathes |
| Hobbing | Hobbing Machine |
| Assemble | Compression Retaining Ring |
Order Process
If you are interested in our product types/services, welcome to customize.
Provide your drawings/samples
Decomposition product process
provide pricing
Provide production control solutions
Order raw materials
start production
full size inspection
Delivery of your goods with inspection form
Read More Details Click Here!